Welcome
I bid you a warm welcome to my website.
I'm glad you're here

Therece is my name and I work as an intuitive Angel medium together with the Angels and my spirit guides
for the highest good of everyone involved.

What I bring up during a session is only things that one can change and I'm only focusing on positive and uplifting things.

So, nothing about death or sicknesses or any other bad stuff since I think this kind of information doesn't serve anyone any good and only brings unessessary worry and one can't live ones life fully.

If you go around worrying about things you will attract negative energies through the Universal Law of Attraction and it can manifest itself to reality. Therefore it's very important to focus on the positive things.
If you want to know more about me you can do so under 'About me' in the menu above.
You can book a session with psychic guidance and tarotreadings for either 30 minutes, 45 minutes or Reiki healing session for 60 minutes.
The sessions are conducted as a personal meeting or over the internet through Skype or e-mail
and I work closely with the Angels and my spirit guides. Under 'Prices' in the menu you can also find other alternatives.
You can also book a session for recieving Reiki healing on distance.
You can book it here.
Now I can also offer you an Atlantean Healing™ session, both in person and on distance.
Book your session here.
I also visit homes with spiritual activities to help the soul/souls over to the Other Side and to clear the home/space from any negative, stuck energies. This, however, is only provided in Sweden at the moment. Maybe in the future I'll be able to visit homes in other countries as well.
Of course all sessions are conducted with professional secrecy and you have
to be at least 18 years old.
In the menu above you can read more about me, watch my certificates and see other clients thoughts about the sessions they've attended.
This website is very new at the moment so more stuff will show up over time so don't hesitate
to stop by every now and then for the latest news.
Thank you for your visit, I hope you'll come back soon again and a little greeting
in my Guestbook will make me this happy

------------------------------------------------------------------------------------------------------------------
If you can't write in my guestbook, try some moments later or the next day.
If you wish to give a testimonial, please send it to me by e-mail
to info@angelhealing.se or on my Facebook-page.
The link is just below here. Thank you for your patience.
------------------------------------------------------------------------------------------------------------------
Love and light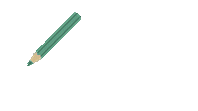 Therece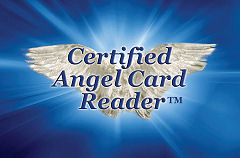 Certified Atlantean Healing Practitioner™
Certified Reiki Healer

I'm also on Facebook. Click 'Like' to recieve updates,
minireadings for free and uplifting messages.