Contact

You are welcome to contact me if there's anything you would ask me about or book a reading or a healing session.
If you for some reason can't attend the session, make sure you cancel your appointment at
least 24 hours before a session to have the right to a refund.

You can most easily reach me by e-mail: info@angelhealing.se
or telephone: 0736 - 49 94 88 Monday - Thursday between 17:00 - 19:00 CET.
I recommend that you who don't live in Sweden to contact me by e-mail.
Be aware of that it could take a while before I get back to you due to how many that writes to me.
Thank you for your understanding and patience.
Love and Light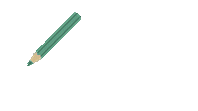 Therece